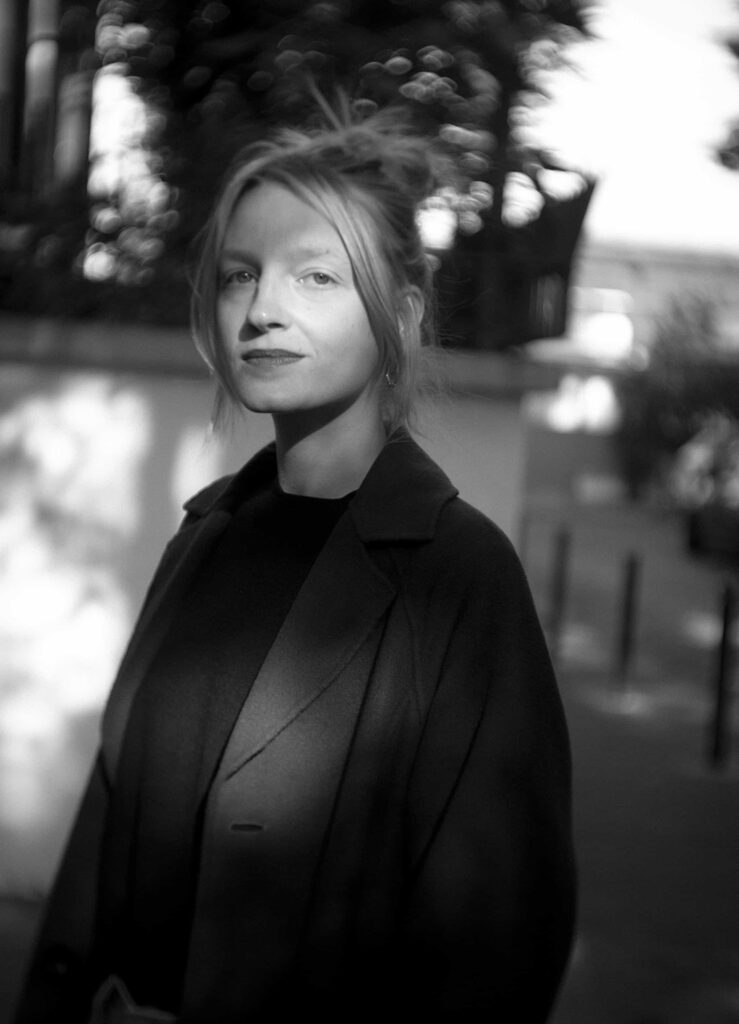 Born in 1989. Lives and works in Paris, France.
Multidisciplinary artist graduated from the Haute École des Arts du Rhin (Strasbourg, France), Evantias Chaudat places the living at the centre of her artistic approach. Her practice expands in the fields of film photography, video and writing, that she uses in order to lay a sensitive gaze upon the real.
Her collaborations with biological research institutes give to her creations an almost scientific dimension, that translates into her precise and extensive study of the organic matter, thus positioning her work at the border between art and science.
It is through this constant dialogue between scientific empiricism and artistic sensitivity, that Evantias Chaudat reveals the links that unite the different actors of the living. Human, animal, plant as well as natural elements (mineral, water, light) are thus at the center of her questionings in order to unfold their intimate sonorities, from the infinitely small to the infinitely large.
Her film work has been projected in various public institutions, such as the Muséum national d'Histoire naturelle (Paris, France) or l'Institut de Biologie Moléculaire des Plantes du CNRS (Strasbourg, France). Her films were also part of the official selection of different film festivals such as InScience Film Festival, the Festival Lumexplore and the Festival du Film Environnemental.